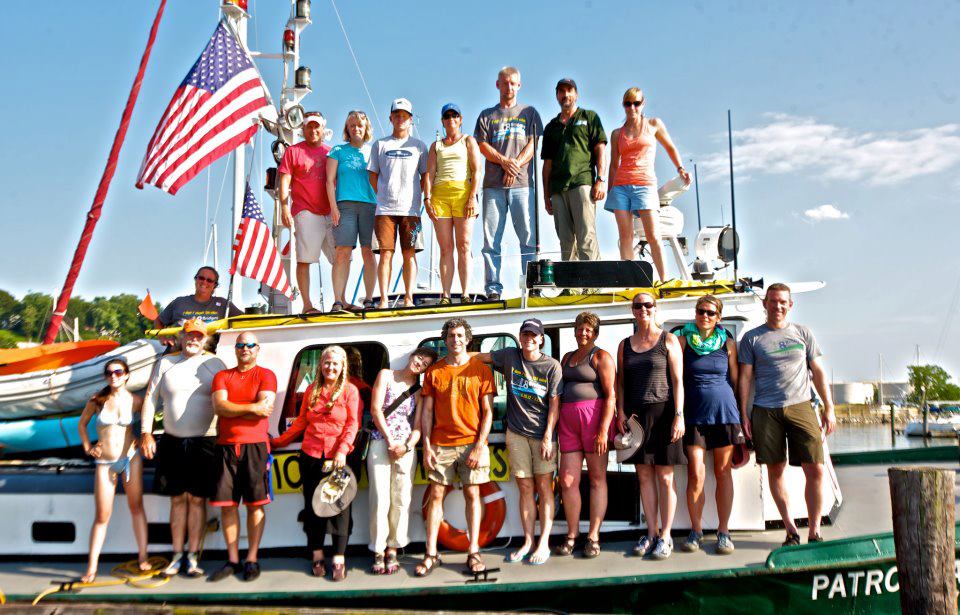 We had a wonderful day on the river yesterday. We splashed at the Newburgh-Beacon Bridge just after 9 am. A breeze from the west created an annoying chop for the first hour, but thankfully things calmed down after that and everyone settled into an enjoyable pace. After 1.5 hours we passed on the inside of Bannerman's Island with spectacular views of the castle. Last year we found a good current here, but this time there wasn't a lot. However, the views were worth the detour. Passing through the Hudson Highlands with it's towering rounded peaks was truly majestic and definitely my favorite part of the swim. We were protected from a southerly breeze here too. As we rounded the sharp bend toward West Point there were some strong back eddies that took some time to get through. A police boat that happened to come across the swim accompanied me through here as there was a bit of boat traffic. He stayed with us for much of the day. The close up views of West Point were fantastic, and overall the Hudson really put on a spectacular day for us. A small head wind and plenty of boat wake made the last hour somewhat choppy, but after three hours of swimming the current finally picked up which made the final approach to the Bear Mountain Bridge swift and exhilarating.
Everyone had a great swim today. Grace powered through in a super fast swim, even though she was stopping to take in the scenery. She also jumped in with Suzanne later in the day. She took home the Scenic Hudson Prize for her swim.
Willie and Eli were strong to the finish. This was Mary's first swim over three miles and she'll be back next year with her sister in tow. Martin stroked butterfly for his last 25 meters of the swim, just because. Suzanne showed her tenacity as she battled the flooding current on her bridge approach, flanked by Grace and Janet.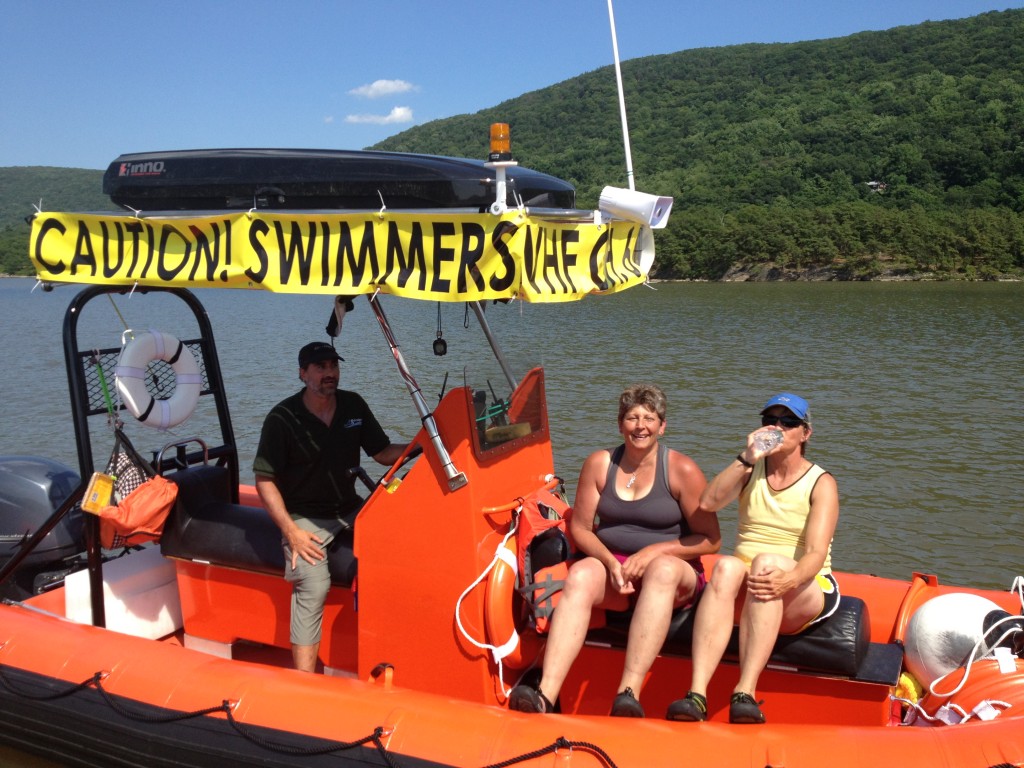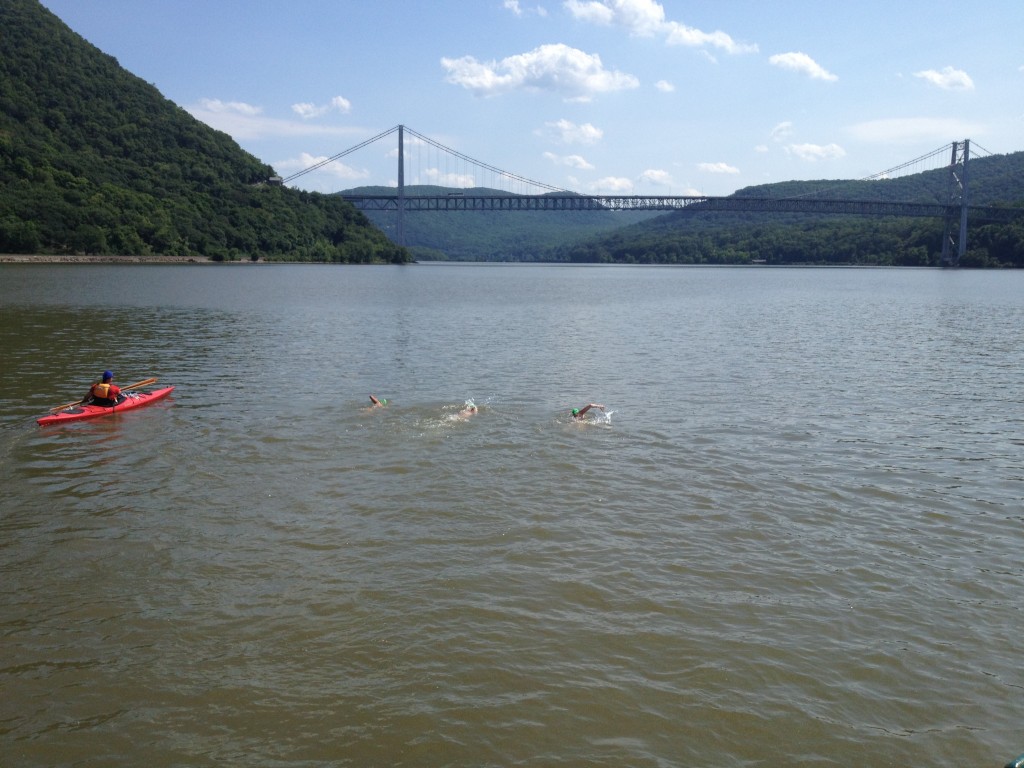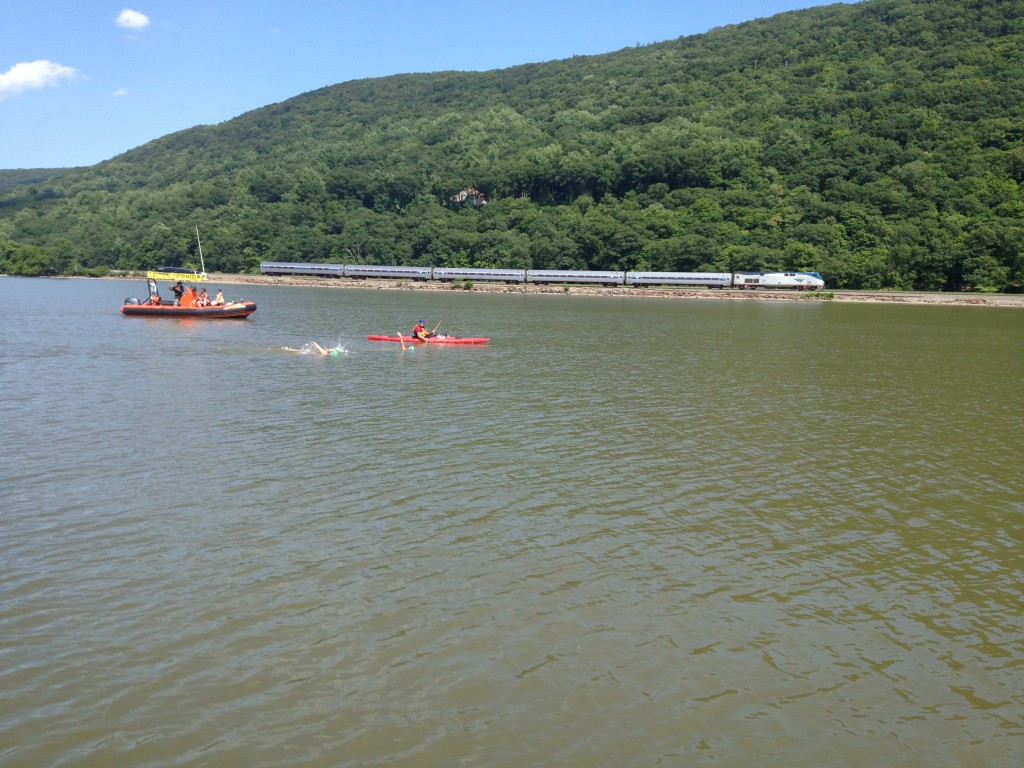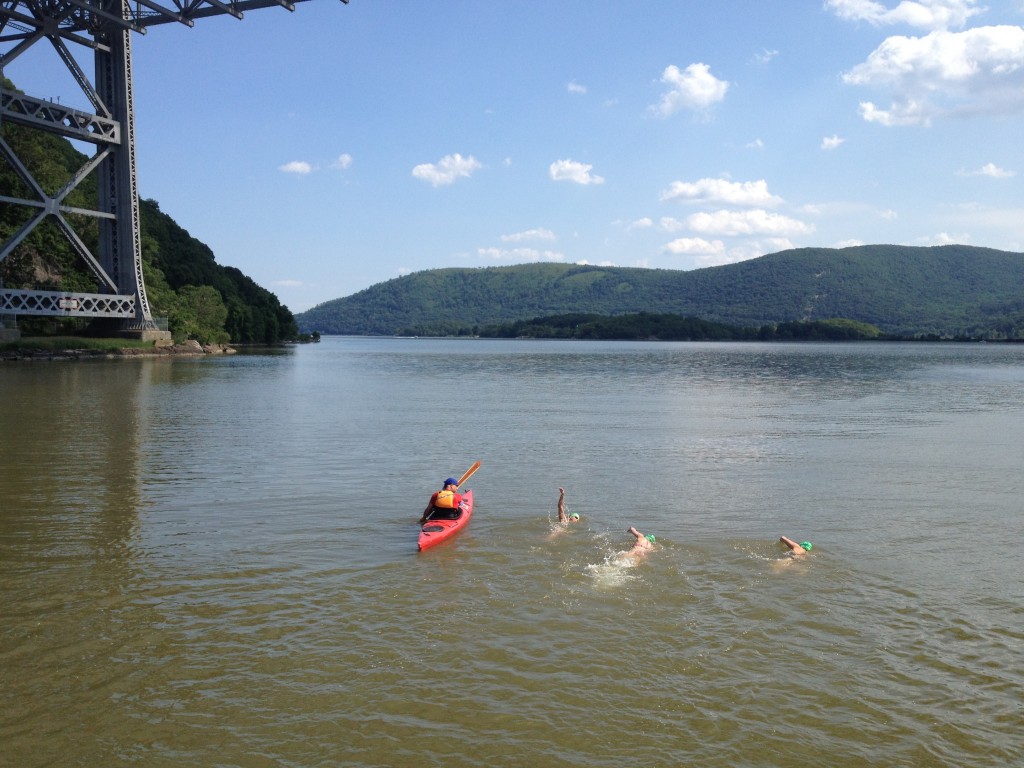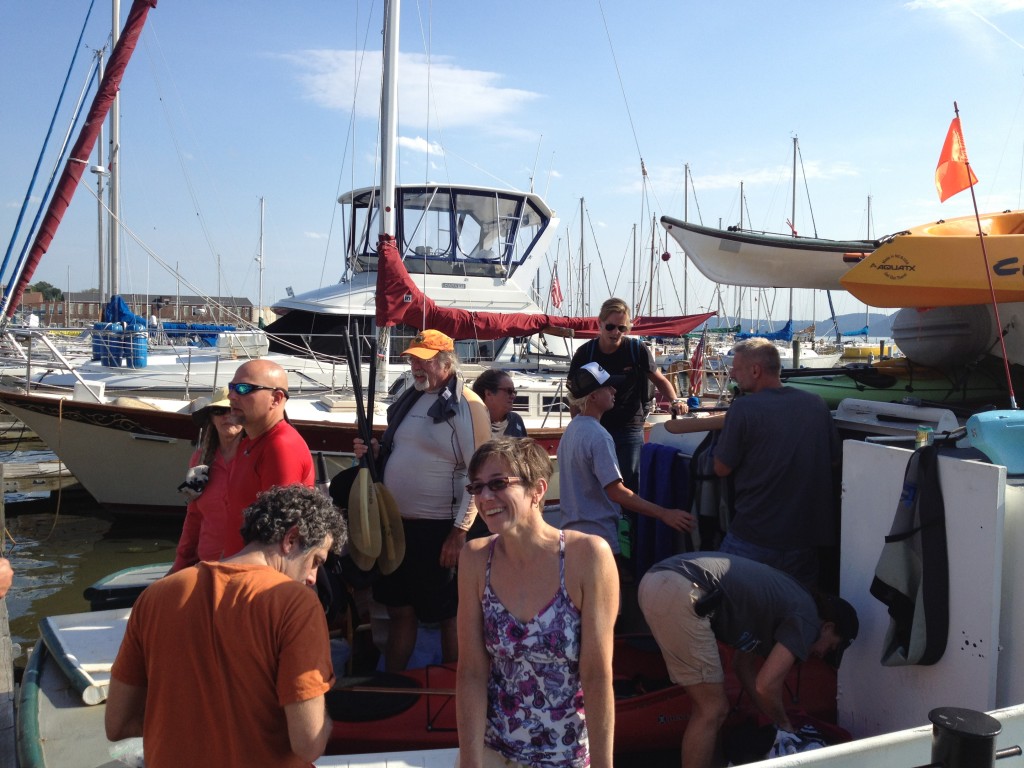 Tomorrow we begin Stage 5 and it's going to be grueling. We got a preview of the course on the way back to Ossining last night. And thanks Indian Point the water temps are a toasty 80-81˚F, or five degrees higher than the water temps we've experienced to date.