That swim you signed up for in December is here. It seemed like such a wonderful idea as snow fell gently outside, while Bing Crosby crooned on the radio, and visions of sugar plums danced in your head. But now, those sugar plums turn to mush, as the Hudson warmed to a nice 70F. 8 Bridges is here, and you can't help but be a little (or a lot) scared.
Pre-swim nerves are common, understandable, and can help, but the days leading up to a swim can be a game of mental gymnastics I like to call Swim Brain (trademark pending). Swim Brain makes it tough to focus on anything else (school, work, loved ones, not missing your stop on the train) because there is a portion of your brain solely devoted to your swim. It can be awful! As a habitual planner and over thinker, I have a few techniques that help me deal with Swim Brain  that I hope can help you too!
DO NOT check Weather.com every five minutes
The weather is out of your control. Worrying about the wind speed and direction will not help at all. It is so tempting to look, but try to avoid it! Rondi and Dave are the most competent race directors on the planet, and will be doing plenty of weather watching for you!
Pack and unpack and repack your gear
When you feel the urge to check the weather, go to that swim bag and pack/repack it. It will help you make sure you have everything you need. Spare goggles? Sunscreen? Lucky stuffed pig you've had since you were 7… wait, somehow I think that one is just me.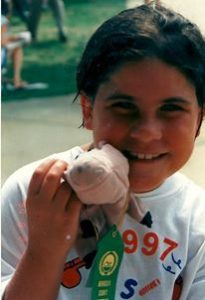 Make it a Blockbuster night
Sit your butt down and watch a movie! It will help your muscles rest and help your mind focus on something other than the swim ahead. Some personal favorites…
Paint with all the colors of the wind
Commune with nature! Sit under your favorite tree. Walk your favorite trail. Take a relaxing, non training dip in the ocean. Get outside and reflect on how beautiful the Earth is, and how lucky we are to get to swim in the most beautiful river in the world!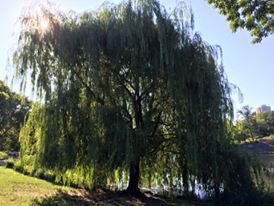 Why do you think I am writing this right now!? My Swim Brian is off the charts! All I want to do is jump in the water, but I still have days to wait! It will help to get those feelings on paper, and be really fun to read after the swim. It is also a good time to reflect on all the little steps that got you here. All the people you met along the way, the fun and challenging training swims, delicious post-swim meals, the good swims and the bad.
Hopefully some of this helps you as we being the final countdown to 8 Bridges 2016! Wishing you all swift currents, delicious feeds, and a happy swim.
Hold fast,
Laura